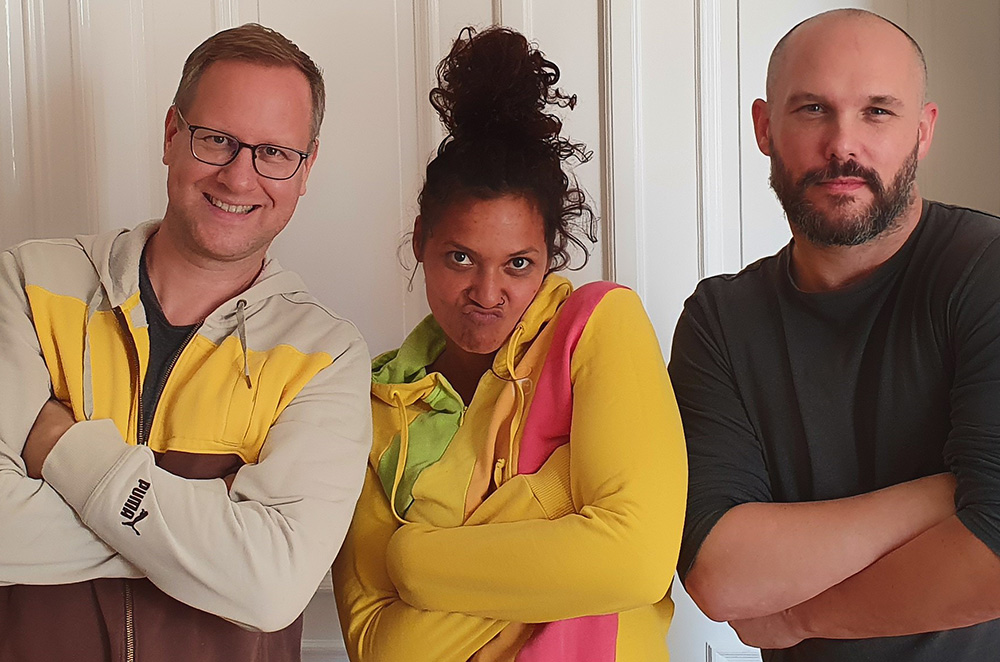 We have experienced many aha-moments with creative people and entrepreneurs through numerous conversations and interviews and gained insights into their work. These insights and the influence of the Berlin metropolis have strongly impacted our personal training and consulting approach.
Together with our neighborhood friend Lucia Peraza Rios, we developed the Berlin Model. This enables us to share our knowledge in a structured way. For us, consulting means supporting and developing organisations and training means developing people. Each consulting project runs through our five-step model involving analysis, strategy, implementation, follow-up and development.
The five consulting levels of the Berlin Model:
#AhaMoment
Before we can decide where to go, we need to know where we are. Through interviews, workshops and brainstorming sessions we find out together where our clients are at the moment.
#NextStep
Where are we going? How do we get there? Drawing on the results of the analysis, we develop an initial concept. Then we check whether this concept suits our clients and is feasible in practice. Next, we develop a concrete strategy, taking into account the specific characteristics of the Berlin Model.
#GettingItRight
Implementation is our ultimate responsibility It is based on two assumptions: 1 poor execution prevents an idea from reaching its full potential. 2: success is at its highest when the momentum from planning is transferred directly to implementation. This is why we ensure that the idea is at the centre of all implementation phases and that, once a strategy has been developed, its implementation begins IMMEDIATELY.
#CheckInCheckUp
It is important to us to provide our clients with competent advice and a smart strategy. However, it is even more important to us that this strategy works in practice and that the client receives the added value they expect. This is why we remain available to our clients for additional consultation and fine-tuning after a concept has been implemented.
#NextLevel
Goals are milestones – not end points. We believe that the exchange of knowledge regarding needs and competencies plays a decisive role in the client-consultant relationship. That is why we strive for a long-term cooperation with all our business partners. The first successful project is ideally only the starting point for a successful partnership.