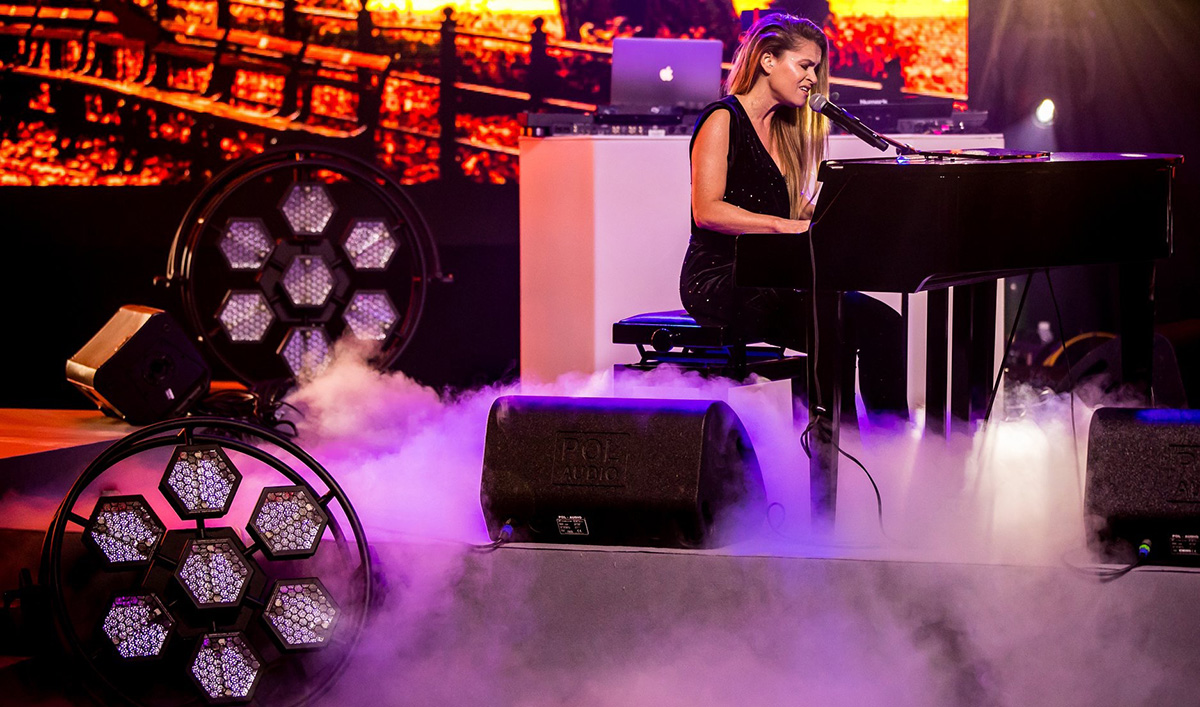 The musician David "Fingers" Haynes is a pioneer of finger drumming. The art is to play the drum computer like a drum kit. His breathtaking speed and impressive skills earned him the nickname "Fingers". He has lived in Berlin since 2012.
The podcast Berliner Zinner featuring Mehlhose was founded by Daniel Zinner and Olaf Mehlhose. In their so-called Kiez-Talk with Berlin-based entrepreneurs, creatives and artists they focus on values such as internationality, diversity and collaboration.
The story
The idea comes from the early days of the Corona crisis. The "Hope" song was meant to give people hope in a difficult time and let them look positively into the future despite all the restrictions limitations. But current happenings caught up with the initial idea. The events in the USA and the subsequent worldwide protests against racism have provided a new focus.
The protagonists
The jazz- and soul-musician and singer Ania Szarmach has been living in Berlin for three years. As an independent artist she works with musicians all over the world. Her musical development was mainly influenced by African-American music styles such as jazz, soul, RnB, gospel and funk. "Harmonies, timing, groove, warmth, skills, positivity, openness and love – all this fascinates me," she says.
Ania: "I cannot understand why skin color still plays a role for some people. Racial prejudice is unfair and wrong. That's why it was important to me that the 'Song for Hope' becomes a collaboration of international musicians. With this project I obviously hit a nerve. Musicians all over the world immediately agreed to participate. With the song we want to bring peace, joy and love to all people. If we want, we can make the world a paradise. I have the hope that we can do it."
David: "I think we have a love problem above all. If we learn to love each other, there will be no racism. But there will only be more love if we communicate with other people instead of putting them into pigeonholes. I grew up in an area where there were many different ethnic groups and backgrounds. That's how I learned to adapt and deal with different cultures."
Collaboration between Ania Szarmach & Berliner Zinner featuring Mehlhose
Out of mutual sympathy arose the desire to do something together. The "Hope" song is just the starting point for hopefully more common projects in the future.
Ania about BZ: "I got to know Daniel and Olaf through their podcast. Somehow, I trusted them right away. They are always in a good mood, open for new ideas and are very good listeners. I also noticed a strong will to make a difference. With their approach they convinced me to create something special and not just to make music as usual".
BZ about Ania: "We had the luck to see Ania live right at our first meeting. After the recording for our podcast she played a few songs for us on the piano. Wow! What power this petite person has. We were blown away. Besides her musical abilities we admire Ania's passion for what she does. She does everything 100 percent and with all her heart. Her warmth and positive energy are contagious."